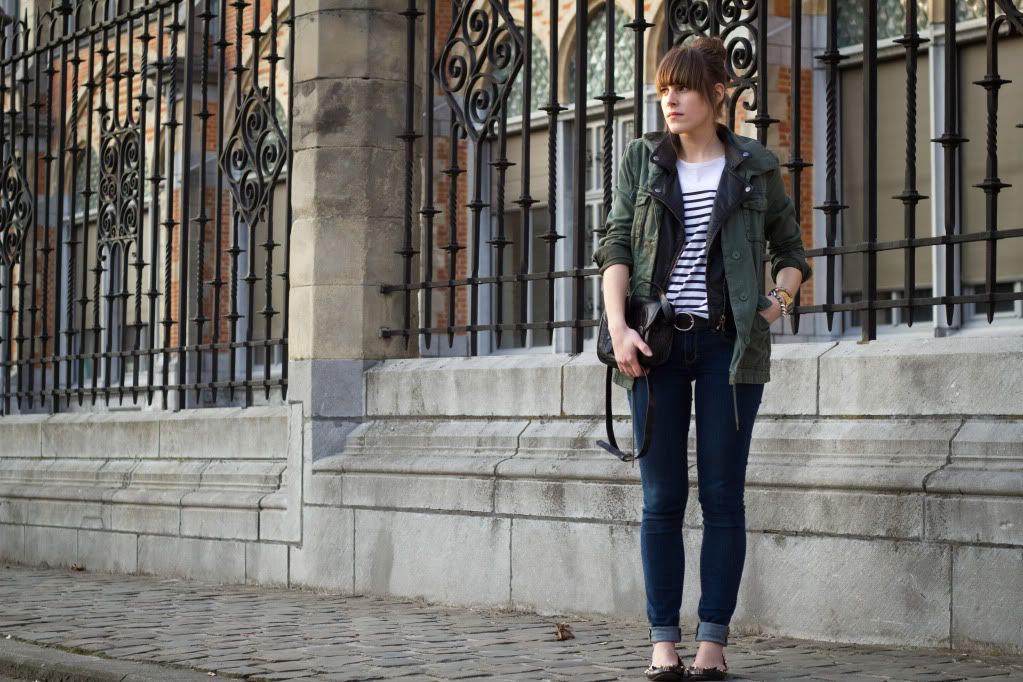 What I'm wearing/
zara
striped shirt,
h&m
sleeveless biker jacket/
abercrombie and fitch
jeans/
urban outfitters
bag and army jacket/
marc by marc jacobs
flats/
asos
spike bracelet/
forever 21
silver and gold bracelet
Silver and gold jewellery and two jackets on top of each other. They're things you usually don't mix together. But I think the combination of the different styles turned out pretty good in this basic outfit. What do you think? For today not a lot of words, I have a big cake, a lot of cupcakes and my family waiting for me for my birthdayparty! See you soon!