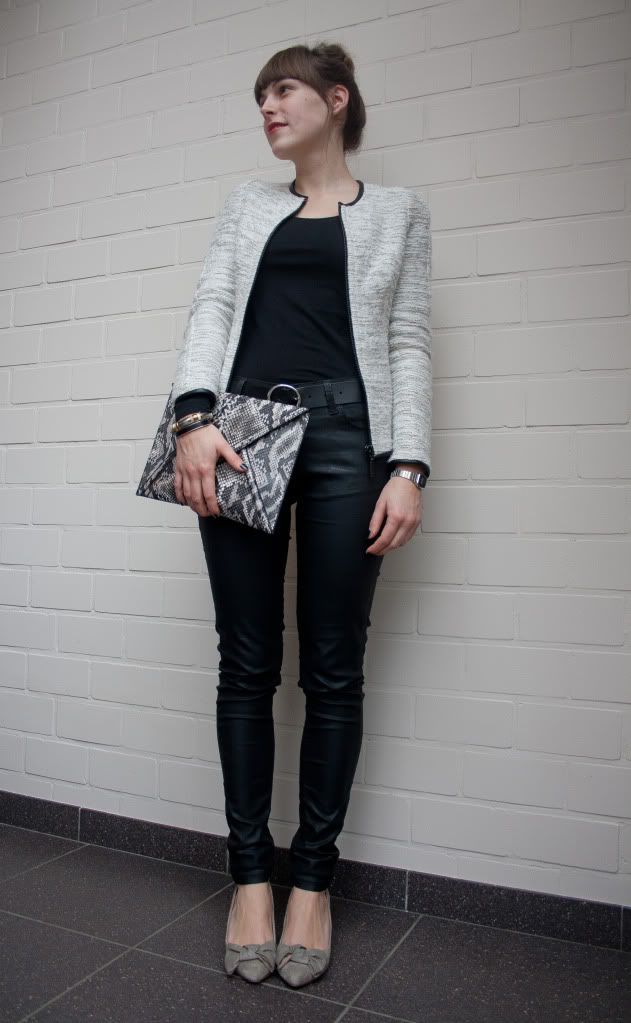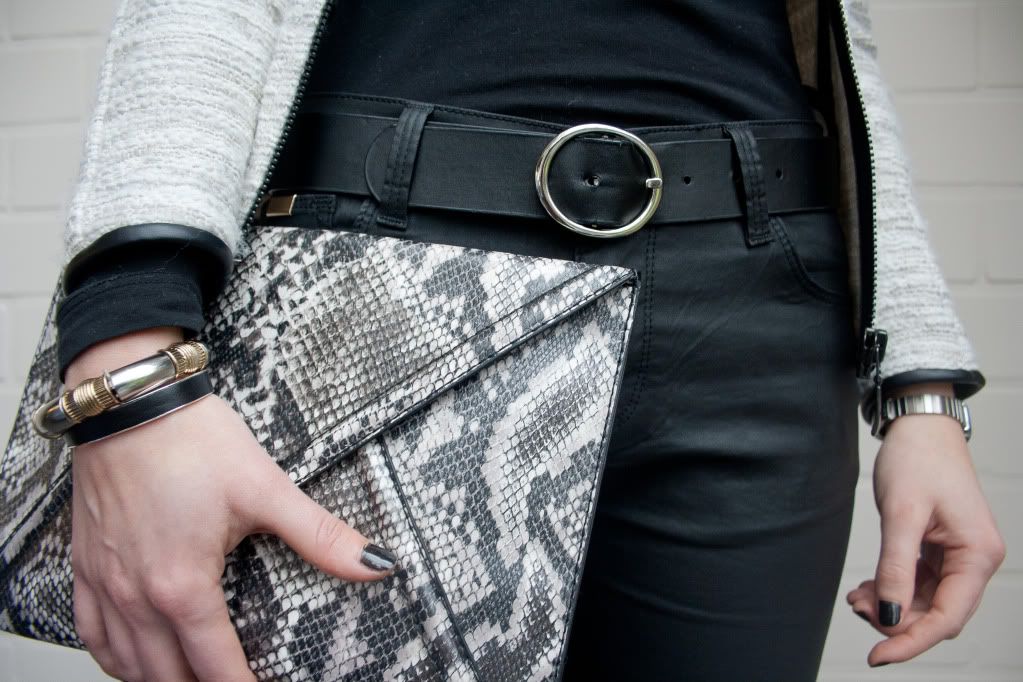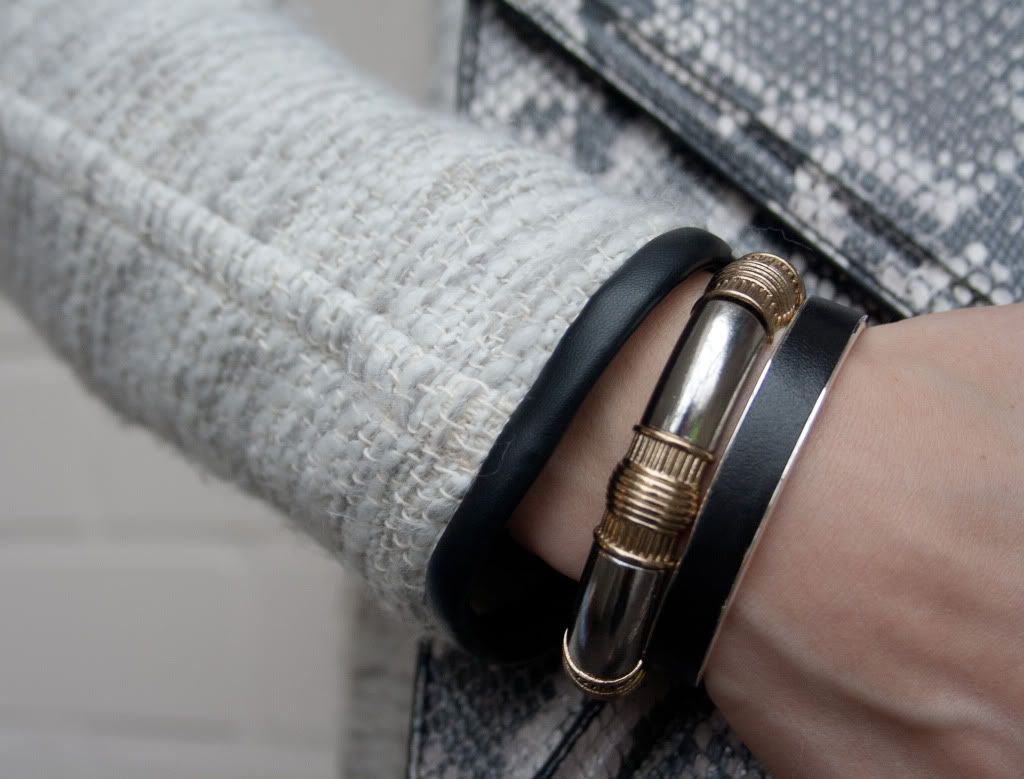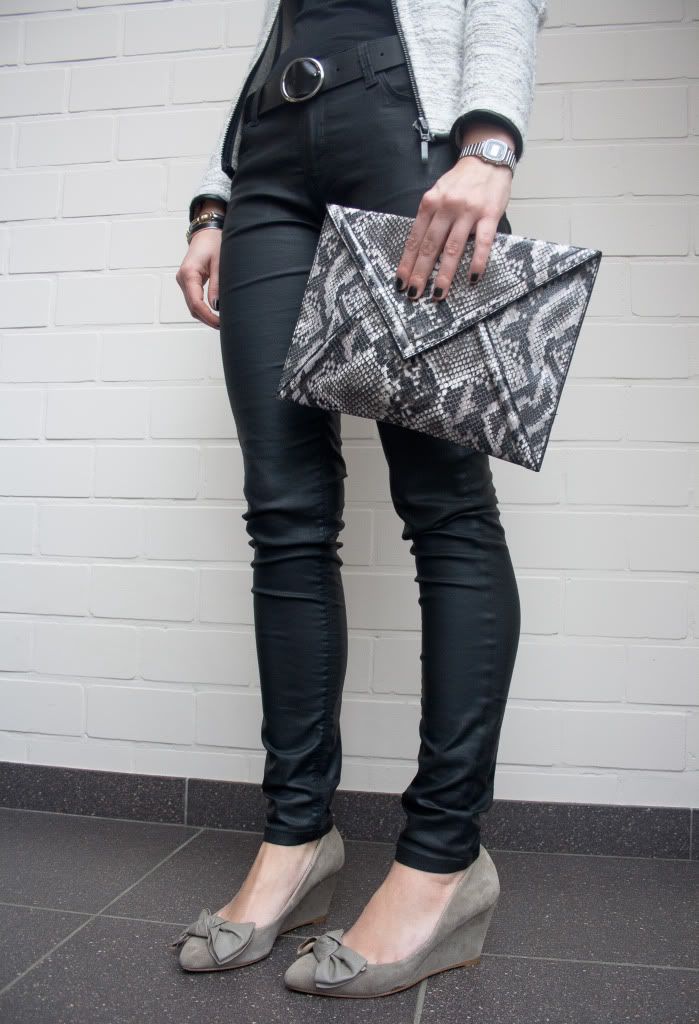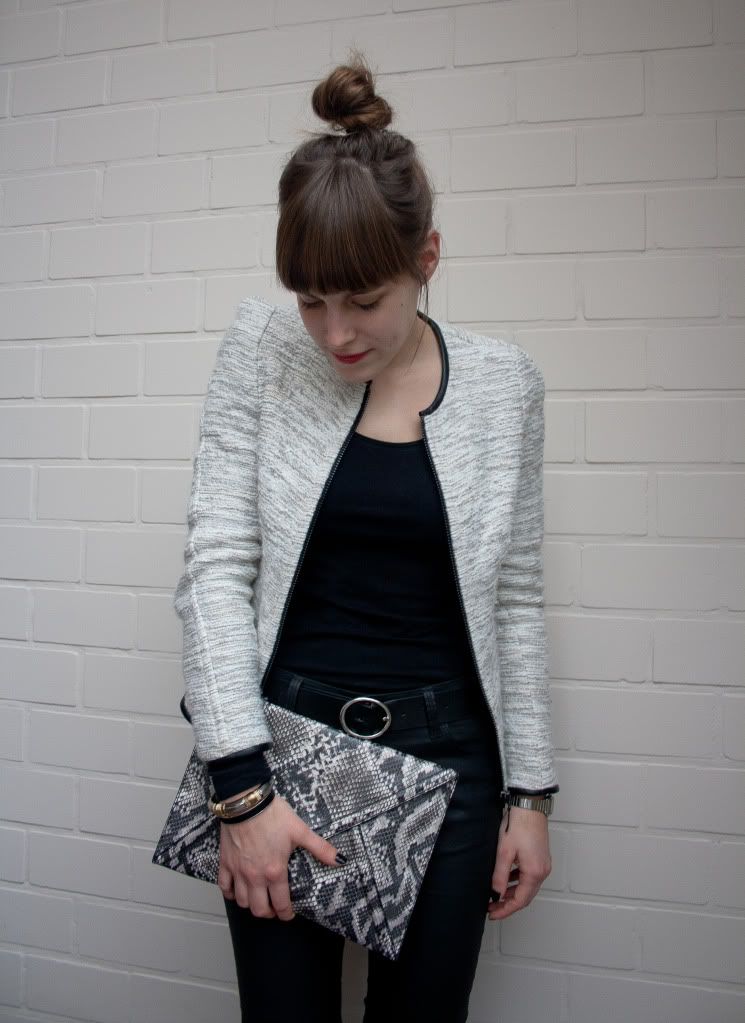 Wearing/ zara jacket, leatherlook pants and wedges, h&m clutch and belt,
bandhu black bracelet, forever 21 silver/gold bracelet, casio watch
A new outfit with the jacket I got from my mom. I paired it with a basic tee, the clutch I got as a Christmas present from my mom and the leatherlook pants I bought a while ago. I think everyone needs a pair of these 'cause it's surprisingly easy to style.
Also, look at the pretty watch I'm wearing, thank you Hannes!