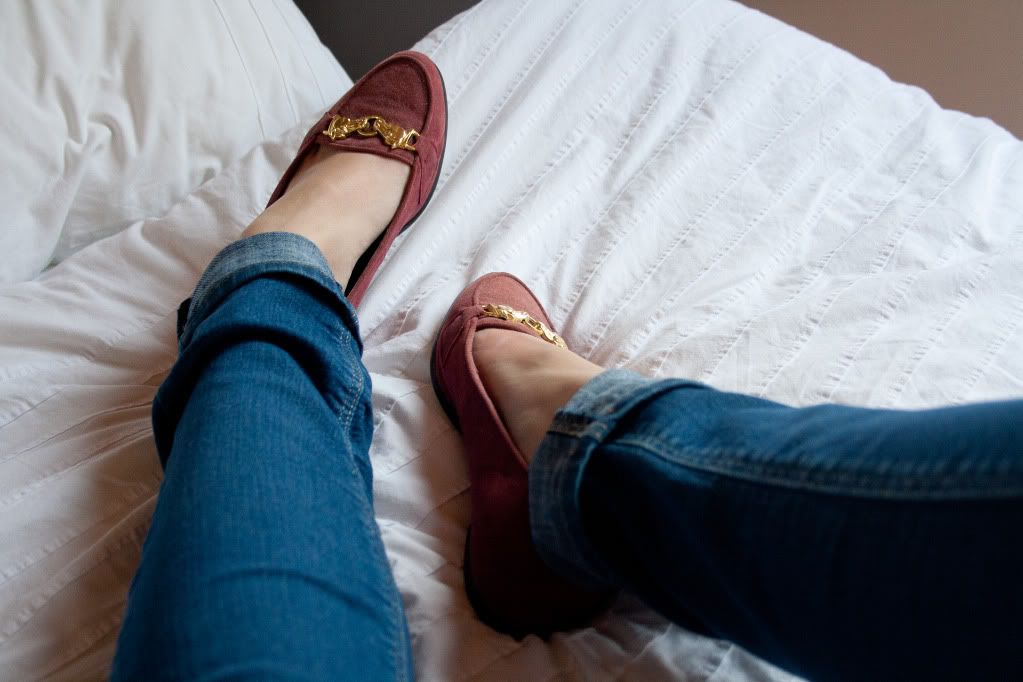 Yesterday I found these burgundy shoes from Urban Outfitters in the back of my shoecloset and I fell in love again with them. I immediately put them on and then I remembered why they were in the back of my closet: These are the most painful shoes I own, I really can't walk on them without having major pains.
But they are sooooo pretty, t
hey even have little horses on it!
Fashion above comfort, right? ;-)
Follow me on
Bloglovin

,
Twitter,
Facebook and Fashiolista