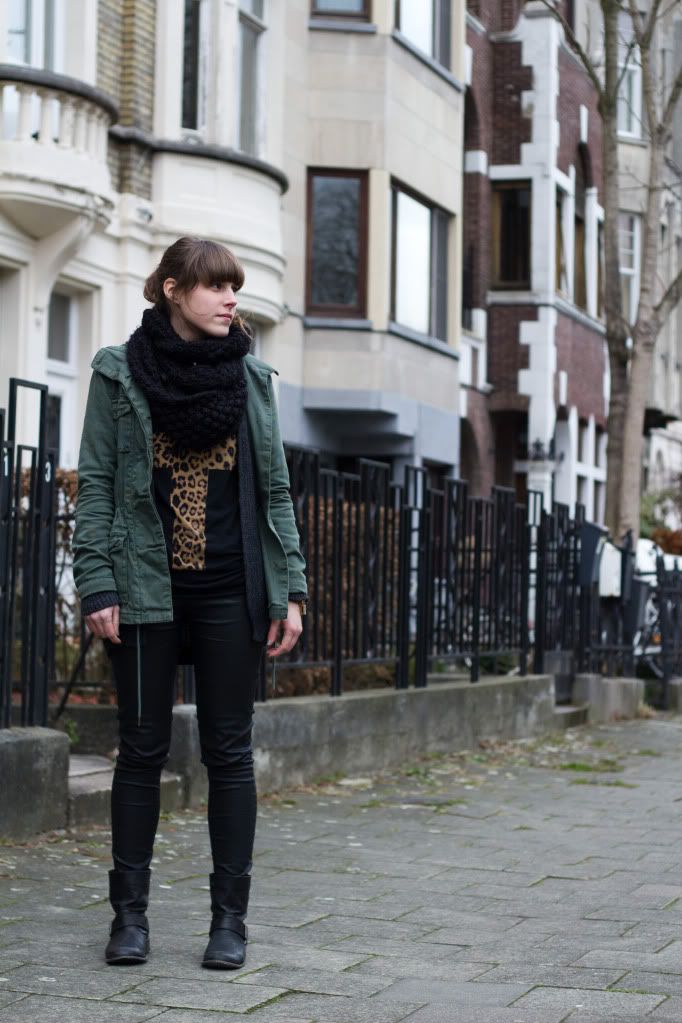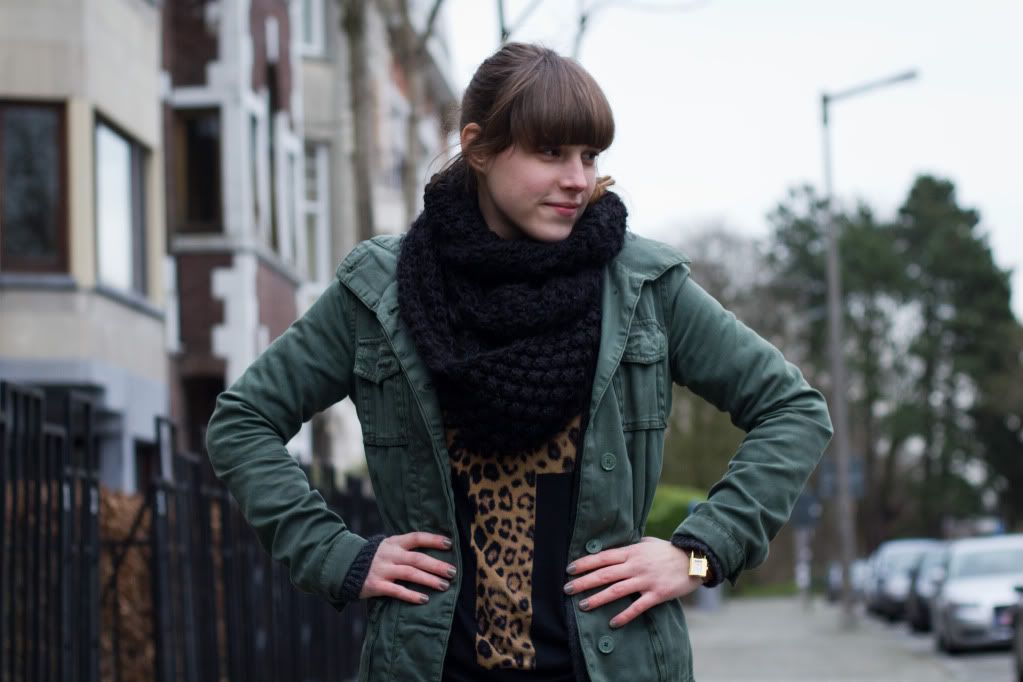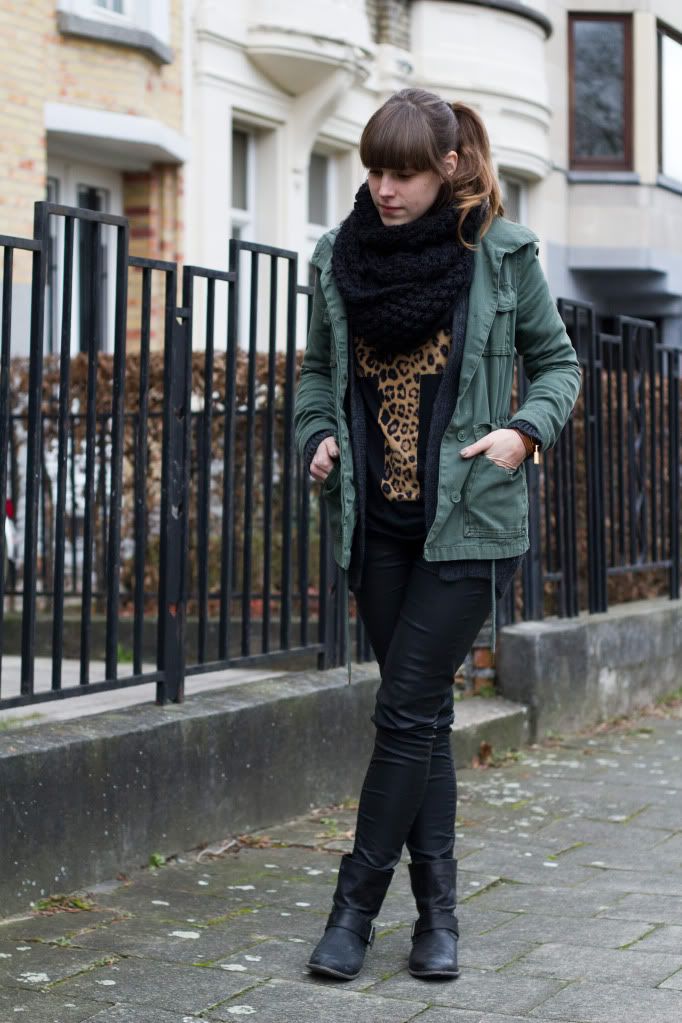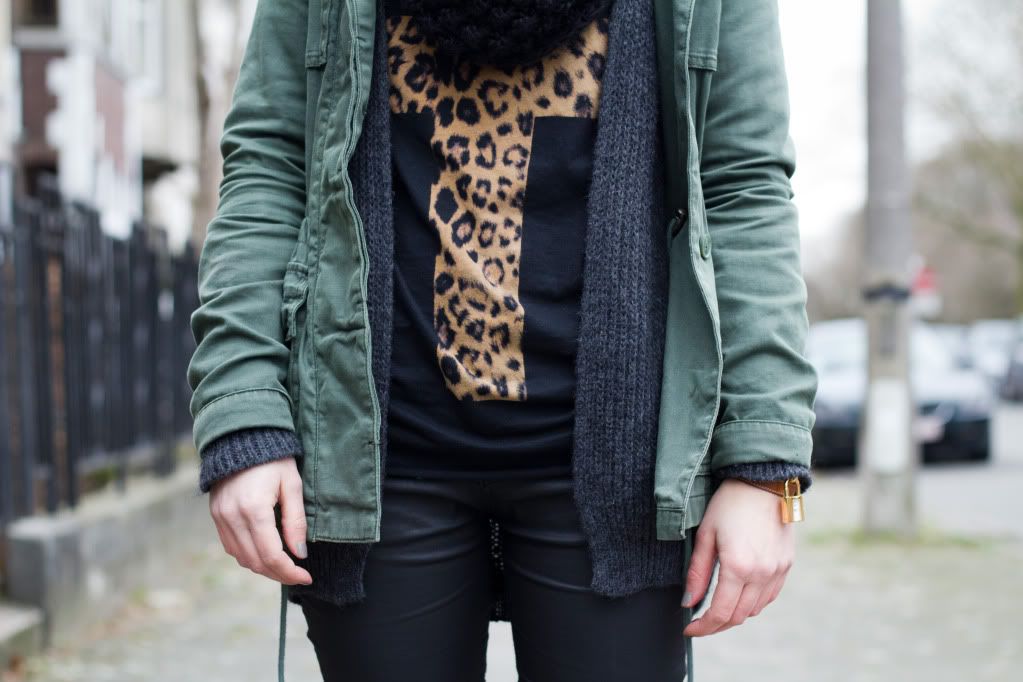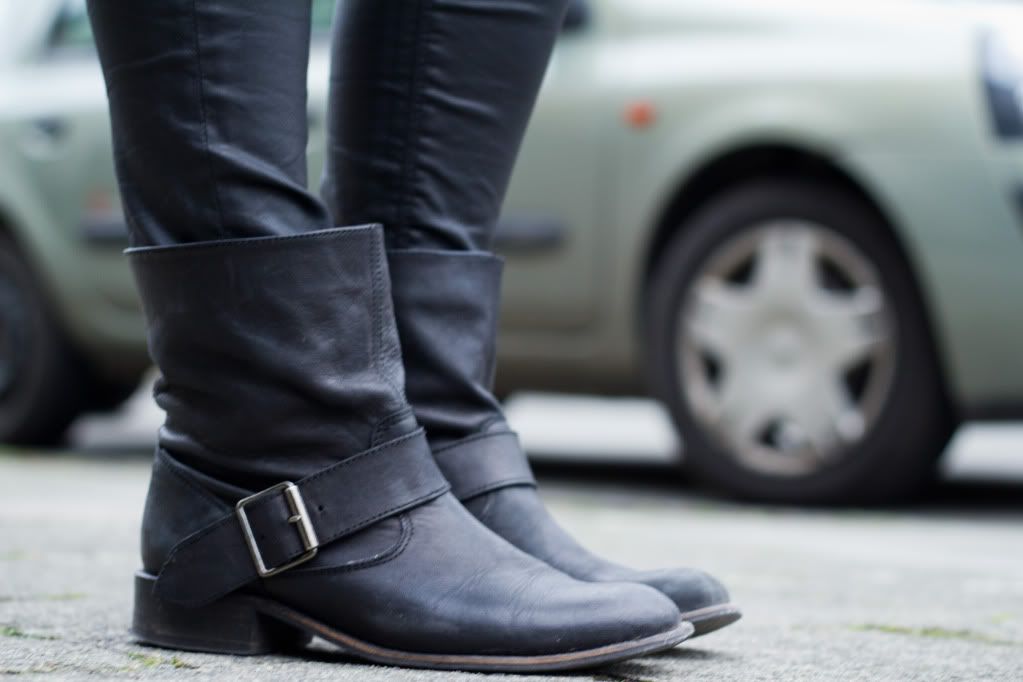 What I'm wearing/ urban outfitters shirt and jacket, h&m sweater and scarf, zara pants and bikerboots, hermès watch
My outfit of yesterday, the cross shirt I got in London and my leatherlook pants. I will keep saying this, BEST PANTS I'VE EVER BOUGHT. I guess I can wear my entire wardrobe with them, wich is a verrrry good thing. Some other good news:
Almost 100 followers on the blog, thank you so much everyone, you're the best!